Year 2
Ms Kerry Judge - Year 2 Teacher
Mrs Julie McNab - Higher Level Teaching Assistant
Welcome to Year Two! I am Ms Judge and I am Year Two's class teacher this year. I am very excited to be teaching in Year 2 and I am looking forward to getting to know your children. This year Mrs McNab will be supporting us in Year Two. We have an exciting and busy year ahead of us!
Please click here to read our latest class Newsletter.
Term Three
This term in Science we have been growing our own plants. We are having a competition in our houses to see whose plant grows the most. We are all watering our plants at different times and are very excited to see who will win! We have made a bar chart to show the results so far.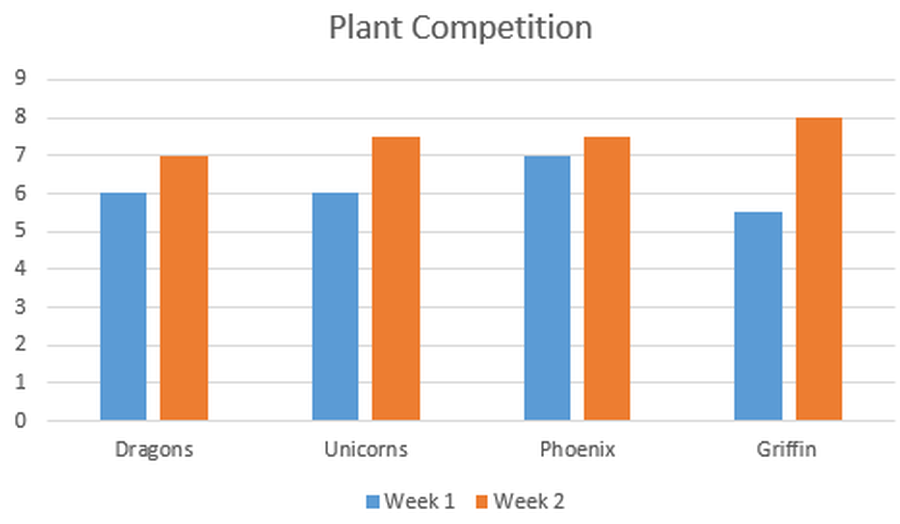 In Art we have been looking at Sir Quentin Blake. He illustrated lots of Roald Dahl's stories. Here are some of our drawings.
In R.E we have been exploring Judaism. Here are our Torah's we have made.
We are learning all about Brunel in our Enquiry lessons and we have found out lots of facts.
Term Two
In Science we have been exploring how things move. In D.T we decided to make our own moving vehicle. We made Santa's sleigh! We had lots of fun.
Week 5 - My week by Grace
Week 4
My week by Felicity.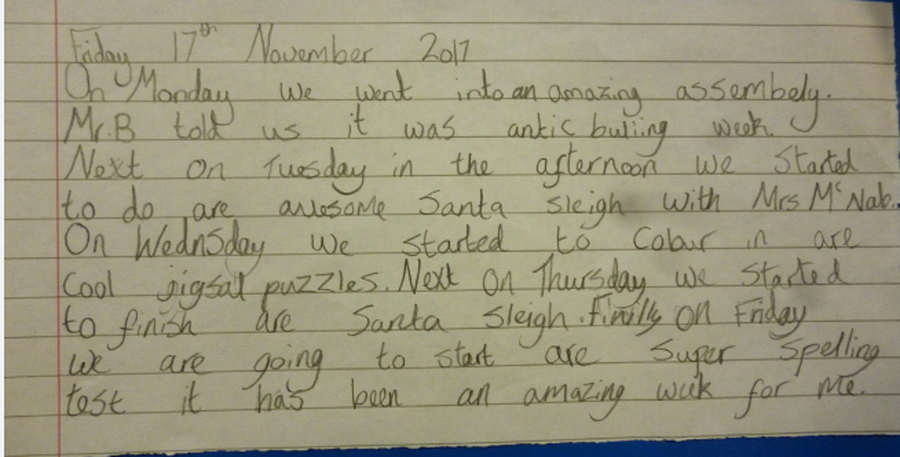 D.T
We have been looking at moving vehicles in Science. We decided to make a sleigh and reindeers that we can move in D.T. Here are some pictures.
Maths
This week we have been adding two digit numbers using the looping method. First we add the tens and then we add the ones. Next we add the new numbers together.
Computing
In computing this term we will be exploring different ways we can use technology.
We found our school and the church on google maps. We have also made posters about technology we use in and outside of school.
Book Reviews
Every Monday we complete a book review and place them in our class book review folder. We write about the book we have read, our favourite part and if it is similar to other books we may have read.
Term One
Art
We have been sketching and painting penguins in Art. We have also made penguin eggs out of mud rock.

Literacy
We have been reading Herman's letter in our literacy lessons. Herman's friend Henry moved away and Herman wanted to write a letter telling Henry how much he missed him. Here are some of our letters.

Maths
This week we have been finding lots of different ways to show a 2 digit number.

We have also been sorting odd and even numbers this week. Our challenge was to then put those numbers in order!

Literacy
Our enquiry topic this term is 'Race to the Pole'. We have been looking at questions in our Literacy lessons. Here are some of our questions we would have liked to ask Captain Scott.